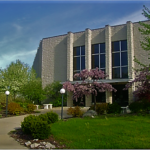 Toledo Islamic Academy Education Committee Pledge
The TIA Education Committee of the Toledo Islamic Academy would like to welcome the students, parents and staff to another year of academic excellence within a healthy, Islamic environment.   As a group, we are committed to excellence in governance and promise to fulfill our duties as a governing body of the Toledo Islamic Academy. We understand that we have the ultimate responsibility for the institution. We are responsible for the integrity of the school, the standing reputation built by its founders, and by those who have labored over the years. We hold in trust the school's future as well as its present. We understand that our collective judgment will determine the success of the Toledo Islamic Academy.
We pledge to form a strong partnership with the school administration. Through doing so we assure that each child receives an excellent, quality academic education based on high moral values. We support the aspirations of our Principal to empower her staff to provide each student with a quality school experience during the crucial years of childhood.
Our faith in Islam is demonstrated through the children who will bear the fruits of a solid foundation in reading, writing, mathematics, critical thinking, friendship, compassion, honesty, and integrity, developing the well-rounded, confident individual we will be proud to call a graduate.
We welcome the challenge and know that being a board member is a deeply rewarding endeavor.
Driven by firm belief in open communication, parental involvement, and stakeholders' feedback we would like to have the first 30 minutes of each BOE meeting open to parents to share their thoughts and concerns.
Members of the Board of Education include:
Dr. Abdelmanan Alo
TIA Education Committee Chairman
MSF Board of Trustees Liaison
Parent of TIA Alumni and current TIA grandchildren
Dr. Fadia Abaza
TIA Education Committee
MSF Executive Committee VP
TIA current TIA grandchildren
Dr. Ateeq Haseeb
TIA Education Committee
Parent of current TIA students
Sr. Sobia Magsi
TIA Education Committee
Parent of current TIA Student and TIA Alumni
Dr. Ahmad Malas
TIA Education Committee
Parent of current TIA Students
Sr. Iman Mahmoud
TIA Education Committee
Parent of current TIA Students
 —
TIA Administration
Nabila Gomaa
Principal